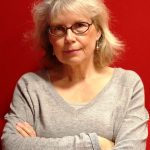 I work at the unit called Interaction Design and Learning (IDEAL) within the Dept of Computer and Systems Sciences, Stockholm University.
I hold a PhD in Human-Machine-Interaction and I am Associate Professor in Information Society.
I share my time between teaching, supervision and research. I am in charge of the online master program ICT FOR DEVELOPMENT and I am also the director of postgraduate studies.
My research interest is in ICT for development, technology enhanced learning, computer mediated communication, social media, ICT in teacher education, digital humanities, digital media ethics, and action research.
I am member of the board in SPARC (Swedish Participatory Action Research Community), and in ICEFIL (International Centre of Excellence For Innovative Learning).
I am active in Special Interest Group (SIG) for ICT in ATEE and ATEE/RDC Global Teacher Education.
At IDEAL, I am the coordinator for the research area ICT for Development and also engaged in a
research network called  Critical Collaborative Computing